When:
November 4, 2017 @ 10:00 am – 4:00 pm
America/Chicago Timezone
2017-11-04T10:00:00-05:00
2017-11-04T16:00:00-05:00
Where:
Hope Interfaith Center
114 Pohl Rd
Mankato, MN 56001
USA

Contact:
Jody Scholtz
(507) 386-1242
Facilitator: Selina Maitreya
ARE YOU ON A SPIRITUAL PATH AND BELIEVE THAT ABUNDANCE AND SPIRITUALITY GO HAND-IN-HAND BUT YOU HAVE YET TO MANIFEST THE ABUNDANCE THAT YOU SEEK?
ARE YOU ALWAYS HELPING AND SUPPORTING OTHERS BUT YOU RARELY FEEL SUPPORTED IN YOUR EFFORTS OR LIFE?
ARE YOU OFTEN CAUGHT UP IN DAILY TASKS AND NEVER SEEM TO HAVE THE TIME TO MOVE FORWARD TOWARD YOUR ULTIMATE GOALS?
YOUR TIME FOR ABUNDANT LIVING HAS ARRIVED!
Join the teacher of Practical Spirituality, Selina Maitreya, and learn how to become the Abundance That You Seek!
Many people believe that abundance is something outside of them. They think of abundance as a state that they reach when they pray and meditate enough. But Selina teaches that abundance is a result of each choice we make in our life. We can always choose to acknowledge, access and actualize the abundance that already exists within each and every one of us, yet most of us rarely do as we don't believe that is our choice.
What we need to know, is how do we access abundance and how can we actualize it in our daily life?
These are the questions Selina answers in this powerful workshop.
Selina will provide teachings, practices and tools that we can use in order to turn the irritations, difficulties and tragedies we face daily into blessings and tools for the growth of our consciousness.

SELINA WILL TEACH US HOW TO ACCESS THE ABUNDANCE THAT WE ARE!
Whether you are looking for financial freedom, a new romantic partner, excellent health or simply a peaceful life with no drama, sign up for this workshop and join us for a powerful, transformational experience that will empower you to become the Abundance That YOU Seek!
Participants will learn:
• The four common blocks to abundance
• How to use your negative emotions and thoughts as doorways to abundance
• How to respond to resistance with gratitude
• How to turn your judgment of others and yourself into blessings
Everyone will work in groups and individually as they open to the abundance that they seek. An MP3 containing all of the practices used during the day will be sent to each participant after the event.
The cost of this workshop, including the MP3 Audios, is $88.00
RSVP via phone (507) 386-1242 or email at hopeinterfaith01@gmail.com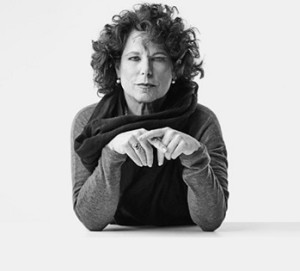 About Selina Maitreya
Selina Maitreya is an internationally celebrated lecturer, author and teacher of Practical Spirituality.
Practical Spirituality is a transformational teaching that utilizes one's daily life as the practice pad for increased consciousness and connection to higher wisdom. Students of Practical Spirituality learn how to identify and access their highest wisdom 24/7 living lives that are based in true abundance and peace.
www.PracticalSpiritualityWithSelina.com
www.facebook.com/PracticalSpiritualityWithSelina
www.linkedin.com/groups/8117157
Instagram: Practicalspirituality.com