Welcome to the Second Annual Star Gathering
All are welcome to come and awaken to your star being roots and qualities to collaborate to bring peace on Earth and goodwill to all!
The Star Gathering will take place June 22-23 at the Hope Interfaith Center, 114 Pohl Road, Mankato, MN.
We have six honorable speakers this year and we are so excited to have them present at this year's Star Gathering for a Keynote Experience! See presenters below.


Lori Spaga: Animal Communication and Ascension
Author, Ascension Guide and Animal Communicator
Caroline Oceana Ryan: Abundance
Author, Speaker, Channeler
Dave Barnett "Dave the Mystic"
Energy Medicine Practicioner
Joy Elaine: Non-Duality and the Fairies
Author, Energy Healer, Channel
Rev. Kari Chapman: Akashic Records
Spiritual Teacher, Healer, Channel
Rev. Janice "Hope" Gorman: Master of Ceremonies
Interfaith Minister, Spiritual Visionary, Intuitive
MORE INFORMATION ABOUT OUR PRESENTERS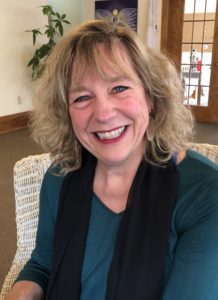 Rev. Janice "Hope" Gorman
"Bold, Brave, Audacious Statements to Ignite the Real YOU!"
During this time with Hope you will experience your enthusiasm to reveal the Star Being that you are upon this planet. For to long we have been told to hide from our natural Star Shine. Now in the temple of Love you will experience energy that will Ignite you to be your Audacious, Bold, Brave True Self.
Joy Elaine
"The Bridge into Non-duality"
Learn how to align with a bridge of energy & light that supports your elevation to non-duality. Receive a golden ticket that describes an easy 3-step process to continually clear blocks to you manifesting ideal scenarios for any area of your life and receive a gift from the fairies in this area.
Dave the Mystic
"Why Earth is the Roughest, Toughest Place in the Universe"
Nothing in our reality happens by accident or chance. Join Dave for a discussion of the history of our planet, our reality, the challenges we seem to be facing now and how to grow through the process. Don't give up on us now when the best is yet to come, aided by so many in other dimensions including our star brothers and sisters.
Lori Spagna
"Animal Communication, Telepathy & Energy"
How YOU Can Communicate in a Two Way Dialogue with Any Animal And The Deep and Intimate Spiritual Bond Between Humans and Animals
The Deep and Intimate Relationship which Humans and Animals Share To Teach Us, Help Us and Heal Us ~ This Goes Way Beyond Our Current Mainstream Concepts of Understanding
Animal Communication, Telepathy and Energy and The Universal Language of Love Which Our Animals Are Teaching Us
The Role that Animals Play in the Awakening and Evolutionary Process
The Spiritual Lessons That Animals Are Teaching Us and How Animals Heal Their Hu- mans and All of Planet Earth
Animals In The Afterlife and Connecting with Our Loves Ones Who Have Crossed Over
Our Sacred Contracts and Agreements with The Animals and Why They Are So Im- portant for Our Own Awakening and Transformation
The One Thing Animal Lovers Do To Harm Animals Even When They Mean to Help and The Single Most Important Thing They Can Do (Effortlessly) to Help ALL Animals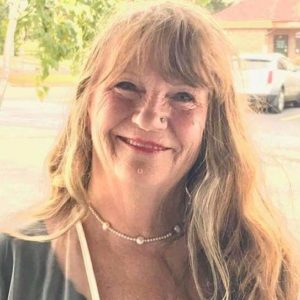 Rev. Kari Chapman
"A Guided Healing Meditation to / through the Akashic Records"
Rev. Kari will be guiding us in a Healing meditation that will open, balance and align all Chakras ( energies centers in our body ) with all bodies, the physical, mental, spiritual and emotional, that will prepare you to be guided in a very special healing, Through the Akashic Records. She will guide each of us/ you to YOUR Akashic Records, thus allowing YOU to experience the healing.
Exploring the Akashic Records can be extremely valuable. What can be revealed is the essence and expression, potentials, and purposes of the Soul. For some, the activity of being in the Record sheds enough light to enable the release of old ideas, beliefs and patterns. It's as if the light gets underneath the pattern in consciousness and lifts it to a higher place.
More important than any information gained through being in the Record is the energy present in the Record. Knowledge is wonderful. Insight can be profound.
Finally, the Akashic Record is a powerful way for people to grow in consciousness to support them in their personal lives and relationship with the Divine. Spending time in the Record aids people in the fundamental shift from self-reliance to God-reliance.
Caroline Oceana Ryan
Abundance
Caroline will chanel the collective to bring you into a state of abundance. The Collective are a group of higher beings that include the Ascended Masters, the Archangels, Angelic legions, the Faery elders, the Earth elementals of air, water, soil, and ether, and numerous powerful Light Beings
In addition to the higher wisdom they share, all of the Collective's messages and insights, both live and recorded, carry positive, empowering energies to support and encourage you on your path
Event Schedule:
Saturday
8:00am Doors Open/Check-In
8:30am-8:45 Opening




8:45am-9:00am Welcome! By Rev. Janice "Hope" Gorman




9:00am-10:30am Lori Spanga Animal Communication and Ascension




10:30am-11:00am Break




11:00am-12:30 Rev. Kari Chapman Akashic Records




12:30pm-1:45pm Lunch Please provide your own lunch




2:00pm-4:00pm Dave Barnett Why Earth is the roughest, toughest place in the Universe




4:00pm-5:00pm Rev. Janice "Hope" Gorman
Sunday
8:15am Doors Open/Check-In
8:45am-9:00am Welcome! By Rev. Janice "Hope" Gorman
9:00am-10:30am Caroline Oceana Ryan Abundance
10:30am-11:00am Break
11:00am-1:00pm Joy Elaine Non-Duality and the Fairies
1:00pm-2:30pm Lunch
2:30pm-4:00pm Panel Q & A
4:00pm-4:30pm Break
4:30pm Closing Ceremony: Thank you, goodbye's and closing ceremony
"We all come from the stars," says Rev. Gorman. "The Universe is our galactic home and we have the unique opportunity to live upon the Earth at this time to create world peace together as a collective. As light beings on this planet, we have the power to use our gifts and talents to help shift Gaia and humanity into the new world that we are moving into. Allow this opportunity of the Star Gathering to remind us of our gifts, talents, our truth, where we come from and our Oneness to transform our lives and the life of the planet as a whole into a better world for future generations to come."
The cost to attend the Star Gathering is $122 for one day or $222 for the entire weekend. Spots are limited, and participants are encouraged to register early by calling the Hope Interfaith Center at 507.351.1374, or email hopeinterfaith01@gmail.com. Learn more information about the Star Gathering at www.hopeinterfaithcenter.com.
The Hope Interfaith Center is a center for spiritual living. Its mission is to inspire all in oneness to create a better world by empowering people to recognize and honor the Divine in self and all.
If you would like to RSVP or have any questions please contact the Hope Interfaith Center.
Call us: 507-386-1242 or email us: hopeinterfaith01@gmail.com
Last years event sold out each day so we are encouraging attendees to sign up early!
*Cancellation policy: All cancellations must be made 30 days prior to the event to receive a refund, no refunds will be given after 30 days leading up to the event.