This episode of the Pure Hope Blog Talk Radio Show aired live on Tuesday, October 28, 2014
---
There are many different varieties of Spiritual Teachers you can choose from; Intellectual Teachers, Psychic Teachers, Heart Teachers, Body Healers and Empowerment Teachers. Obviously, there are many more and obviously, there is plenty of overlap. Boundaries are illusory, but this program will help you see the difference in teachers and what it takes to be a Spiritual Teacher who helps people move out of their drama and into their dharma!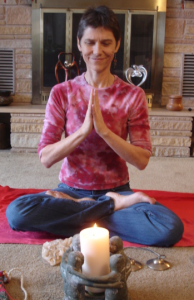 Melanie Williams from my own home town of Mankato, Minnesota will be joining me on the "Pure Hope Show". She is a teacher who helps people move into alignment with their Divine Self. Her teachings encourage people to live the life they desire. She teaches students to create a Daily Practice that allows people to connect with Spirit and finally helps people move out of there self-made drama and into their dharma.
Come join us live on Tuesday, October 28 at 7:00 p.m. You can call in during the show to ask questions and/or to make a comment. We encourage any and all questions about how to pick a spiritual teacher and what to look for. The call-in number is 213-559-2974 – then press 1 (one) and you will be on the air with Rev. Janice Hope Gorman will welcome you to the show with a positive and powerful energetic greeting!
---
For more information about Melanie Williams, visit her website at http://melaniejwilliams.com
Visit the archives of the Pure Hope Show HERE. You can set up a reminder so you don't miss an episode!