Death Educator, Stephen Garrett, will be facilitating three workshops that will offer insight about death and dying at Hope Interfaith Center on June 8-10, 2017
Death Café

Thursday, June 8
7:00pm – 8:30pm
At a Death Cafe people, often strangers, gather to discuss death. Our objective is 'to increase awareness of death with a view to helping people make the most of their (finite) lives'. A Death Cafe is a group directed discussion of death with no agenda, objectives or themes. It is a discussion group rather than a grief support or counseling session.
Death Cafes are always offered:
– On a not-for-profit basis
– In an accessible, respectful and confidential space
– With no intention of leading people to any conclusion, product or course of action
– Alongside refreshing drinks and nourishing food – and cake!
---
Who Dies?
A Graceful Death Can Be in the Power of Your Choices
Friday, June 9
7:00pm – 10:00pm
The quality and depth of our personal choices at the end of life has an impact on all the people around us whether they are family, friends, co-workers, or healthcare staff. This training is designed to support each of us in learning how to make even more powerful choices for the end of our lives based on our own unique heart's wisdom.
The only power any individual truly has is the power of his or her own choice. Whether we acknowledge it or not, we are always choosing! The question is, are we conscious, present, and awake when we choose? This training will help each participant remember and reclaim his or her own full power and evolve as a masterful individual by exploring the realm of choice as it pertains to how we choose to die.
– What am I thinking or feeling when I choose?
– Why am I choosing this or that?
– What am I trying to get from my choice?
– What motivation is hidden beneath my choice?
– Am I really choosing or am I simply reacting?
– Am I seeking quick relief from tension?
Using these questions as a starting point, we will explore our ability to make clear choices as it pertains to our dying, death, and disposition.
---
We Can Die Better
Being with the Dying
Saturday, June 10
9:30am – 4:30pm
What Could Dying and Death Look Like?
What Are the Different Ways People Die?
What Does Grief's Expression Look Like? How Can I Help?
We will explore these guiding questions in depth as we create a tapestry of dying, death, and grief. This drapery of death will be the foundation of our exploration of how we can practice the art form of supporting others through the transition of death. You will have a deeper understanding of how each individual death 'demands' unique approaches in the way we offer compassionate support to the bereaved. You will know on a deeper level how each person dying requires their own spiritual medicine. Time permitting, we will also explore the important practice of self-care in the dying, death and grief world.
---
Costs For Workshops:
Thursday evening by Donation
Friday evening: $49.00
Saturday: $99.00
Or Both Trainings: $125.00
*Scroll to the bottom of this page to register and pay via PayPal*

Location: 
Hope Interfaith Center, 
114 Pohl Road, 
Mankato, MN


RSVP: Contact Jody Scholtz via phone at (507) 386-1242 or Send eMail
---
Facilitator: Stephen Lloyd Garrett, MA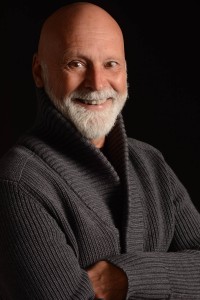 When you first meet Stephen, you know you are meeting a man who lives life fully. A genuine heart and commitment to Life have produced in Stephen the qualities of a warrior: integrity, strength, leadership, kindness, and wisdom.
Stephen has experienced success in life as a teacher, an investment banker, a social worker, and author. His greatest achievement though is his courage in the midst of adversity. Along with his success, Stephen has faced tremendous loss in his life, the death of his sister Jody, his father Lloyd and most recently his brother Peter. What makes Stephen as a man more profound than his many accomplishments is his choice to remain open, loving and steadfast in the midst of death, loss, and grief.
Arising out of his personal experience's of hospital deaths Stephen's heart's passion and life energy is focused on changing the conversation we have about death from one of fear and denial to one of embrace and inspiration. Stephen combines his life experience with his Masters in Leadership and Training, multiple diplomas in conflict resolution, mediation and communication, along with extensive grief and loss training. He trains and mentors health care providers in dealing with dying, death, and the associated environmental grief most health care providers experience.